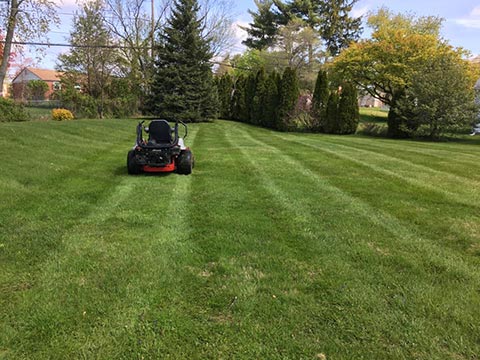 Landscaping
Dreaming of a healthy and green lawn? Wake up; we are more than qualified to make this your reality. Our team is diligent and possesses excellent work ethic. Our yard maintenance services include but are not limited to mowing, fertilizing, aerating, sod installation, pest/disease control, yard clean up and all that has to do with the care of your yard. Don't hesitate to call us at (484) 557-4843 to ask for a free quote and book your appointment.
We work with both residential and commercial clients on their landscaping projects and meet with you upfront about your expectations.
---
Tree Trimming
Our crew of arborists offers outstanding tree trimming services. We keep your trees and bushes in great shape, but we also are worried about their health. With the right trimming, we can eliminate weak, ill, and undesired branches. Also, we can spot diseases and pests early on, giving us the chance to remove those threats from your trees and bushes. Hire the landscapers of Flores Landscaping Tree Service to grow beautiful, healthy, and green trees.
---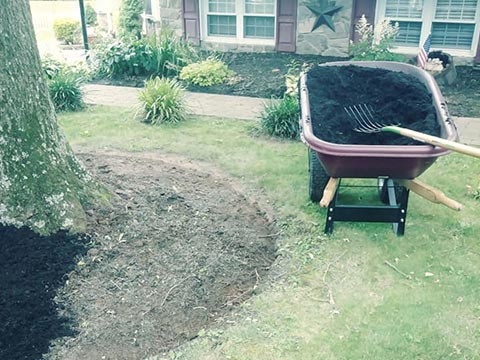 Mulch Installation
There are two types of mulch: organic and inorganic. As a landscaping company, we recommend all-natural mulch. One of the benefits of natural mulch is that it helps to keep the right level of moisture in your plants, flower beds, trees, bushes, etc. Another advantage is that it helps to control weed growth. Last but not least, natural mulching provides nutrients to the ground through decomposing. So if you hire our mulching services, you'll get all of these benefits. Give us a call and start giving your lawn a helping hand.
---
Tree Removal
Is your tree overgrown? Is it ill or dying? Is your tree dead already? Is it placing a threat to your family or employees? Is it located in the wrong spot? If the answer is yes to any of these questions, you should trust on the tree removal services we offer. Flores Landscaping Tree Service has access to the proper equipment to make a safe, efficient, and cost-effective tree removal. Our team will leave your property clean, and you can use the freed space to plant a new beautiful tree.
---
Lawn Mowing
Want to have your lawn healthy, well-manicured, and always green? Then, you should trust Flores Landscaping Tree Service with your lawn mowing. We have the perfect tools and years of experience to offer an exceptional service. We know like the back of our hands the most effective methods to turn your home or business lawn into a green marvel. Call us today at (484) 557-4843 so that we can take care of your landscape.